Briggs' Residence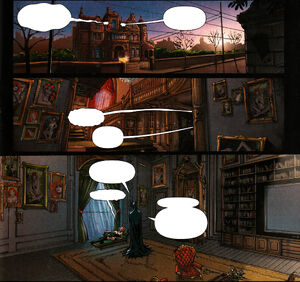 Owner: Emily "Lia" Briggs
Designation: Private Residence
Affiliation: Civilian
First Appearance:
Batman and the Outsiders #9


Brief:
Home to supermodel Emily "Lia" Briggs (Looker), this multi-story mansion is located in Gotham City's upper class district.
The building is decorated with various portraits of Briggs from her various modelling shoots; it is also designed to harbor to her needs as a vampire.

Location Databank

Ad blocker interference detected!
Wikia is a free-to-use site that makes money from advertising. We have a modified experience for viewers using ad blockers

Wikia is not accessible if you've made further modifications. Remove the custom ad blocker rule(s) and the page will load as expected.