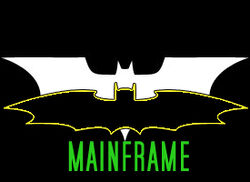 Welcome.
This is the Cass Cain Mainframe.
This Mainframe is the indominitable source of information on and involving the third Batgirl of the DC Universe; Cassandra Cain. The databanks contain information profiles on not just characters but places, items, vehicles and events that not just happen in the comics but in all media where Cassandra Cain makes an appearance. Needless to say comic reviews and toy critiques will also be included as well as mentioning and information on various fan groups; such as the "Cass Cult", CassToons and SaveCass.com.

To maintain the Mainframe's databanks people are required to share their knowledge, ideas and beliefs in Cassandra Cain/Batgirl into the appropriate pages so that the Mainframe may continue being a notable scource of the Cassandra Cain/Batgirl fandom.
| | |
| --- | --- |
| | The following is a list of sites and sources used by the Mainframe to locate information involving characters, locations or items. |