The Life Story of The Flash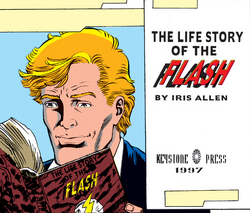 The Life Story of The Flash is a tell-all biography on the life and heroic career of the Flash (Barry Allen) written by his wife, Iris Allen, as a tribute to her husband.
The biography's coverage spanned Barry Allen's entire career, from his origin until his death during the Crisis on Infinite Earths incident.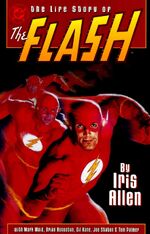 The book exists as a real 96-page publication written by writers Mark Waid and Bryan Augustyn, with artists Gil Kane, Joe Staton and Tom Palmer.
Information Databank

Ad blocker interference detected!
Wikia is a free-to-use site that makes money from advertising. We have a modified experience for viewers using ad blockers

Wikia is not accessible if you've made further modifications. Remove the custom ad blocker rule(s) and the page will load as expected.